Is Working With an Outsourcing Firm Worth the Investment?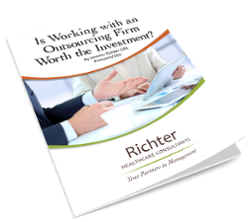 All successful businesses have to generate revenue. But it is not enough to just generate revenue, you must also collect the revenue.
Due to continual changes and the many demands in the LTPAC industry, you may be surprised how easily and often revenue goes uncollected. Therefore, outsourcing business services is not only becoming acceptable, it is becoming a toolkit solution.
Get our guide, Is Working with an Outsourcing Firm Worth the Investment? to discover:
The 5 most common reasons revenue may NOT be getting collected at your organization
Signs of inefficiencies you don't want to miss
How to select an outsourcing firm
How to determine ROI with an outsourcing firm
Fill out the form on this page to download your free guide.